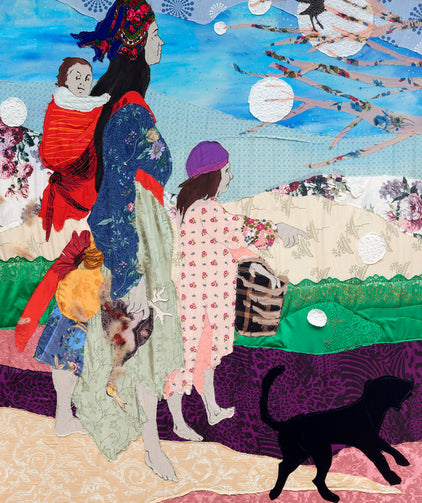 The Funambulist | No 48 Fifty Shades of White(ness)
The Funambulist | No 48 Fifty Shades of White(ness)
Regular price

Sale price

€12,00
Tax included.
Shipping
calculated at checkout.
Beyond its tongue-in-cheek title, the general editorial argument is that if we are to consider whiteness at the global scale, we require a more complex understanding of it than the one constructed in opposition to white supremacy in the United States. This issue analyzes regimes of racialization of Caucasians, i.e. people of the Caucasus and Romani people or how, in certain spatial and temporal contexts, Ukrainians or Poles are situated "in proximity with" whiteness, in a nuance that the settler colonial paradigm fails to conceptualize. The issue also complexifies whiteness in such a colonial context, describing the specific position assumed by Ashkenazi Jews in South Africa, analyzing the way Polynesians have been racialized as "almost white" by European colonizers, describing the way mestizaje has succeeded in dissimulating colonial whiteness in the Mesoamerican context, and portraying the tensions between Indigeneity and 'pale skin' in the context of Australia's "stolen generations".
The Funambulist is a platform that engages with the politics of space and bodies. Their hope is to provide a useful platform where activist/academic/practitioner voices can meet and build solidarities across geographical scales. Through articles, interviews, artworks, and design projects, they are assembling an ongoing archive for anticolonial, antiracist, queer, and feminist struggles.
Couldn't load pickup availability